Margaret Kane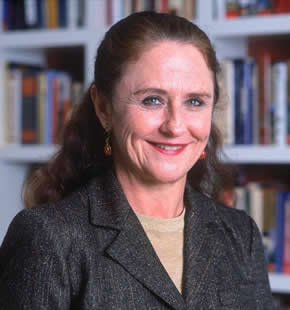 Position: CEO / Founder
Phone: (916) 488-0660
Email: margaretkane@earthlink.net
About Me
A noted retail bank consultant and sales training expert, Kane Bank Services President and CEO, Margaret Kane, provides her financial institution clients with proven solutions in areas such as sales management practices, the development of multi-channel distribution strategies, compensation design, training, and overall execution of successful retail banking strategies. She has helped international, national, regional and community banking organizations to operate more effectively and profitably.
Under her direction, Kane Bank Services has served international, national and regional/community bank clients, including: Citibank, Lloyds Banking Group, Fremont Bank, Union Safe Deposit Bank, ABN Amro, Deutsche Bank, SunTrust, The Laredo National Bank, Kish Bank, and Tri-Counties Bank.
Prior to founding Kane Bank Services, Margaret served as EVP at Wells Fargo Bank where she was responsible for California Branch Banking, managing a diverse mix of 1,100 locations that included traditional branches, in-store outlets, and business branches. While at Wells Fargo, Margaret created the bank's industry-leading in-store banking program, expanding the program to 700 branches while increasing sales effectiveness by 20% and reducing operating losses by 50%.
Margaret is a sought-after speaker at industry events. She is co-author of Branch Network Development in a Multi-Channel World (Lafferty Group, 2002) and her articles have appeared in numerous publications. She received her B.A. from UC Berkeley and her Ph.D. from Harvard University.